Travel along with us to some gorgeous beaches with sparkling blue water and powdery sand.  Relax in a hammock under gracefully bowing palm trees.  Watch a summer storm rolling over the beach, clouds building and seagrasses swaying.  Hunt for seashells and build sandcastles.
Love mermaids?  You'll find those here, too.  Maybe looking at mermaids isn't your thing.  You're awesome and fabulous!  YOU are a mermaid!  Find mermaid seashell bras and tricks for the latest in mermaid-inspired makeup.  Create your gorgeous tail and top off your whole ensemble with a fanciful seashell tiara.
There is but one place to find such amazing treasures, and that's on my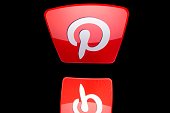 Pinterest boards.  That's not all you'll find!  I feature our incredible soaps with some on-location product pictures.  (Those are soooo much fun to take!)  You'll also be able to grab some inspiration for living our healthy coastal lifestyle with yummy recipes and workout tips.
Coming soon, I'll be adding recipes that are quick, easy, healthy, and family-friendly.  We're busy people, and no way do we want healthy, delicious meals to rob us of precious family time.  (Hint:  The first one is for an absolutely delicious slow cooker tomato soup that's welcome after a late soccer practice or a long day at work.)
Cruise on over to my Pinterest boards and follow us to get the latest updates on all sorts of fun, creative, yummy, and inspirational ideas.  Got a board you're proud of?  Share your link below in the comments so we can check it out!